Hello… Need a little help. I am trying to create a command for Nightbot (on YouTube) so he would show Near Earth Objects each day. Something like the picture I linked…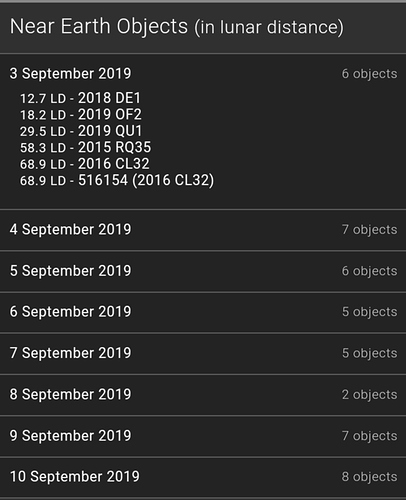 - but something like if I say !neo he would write the Near Earth Objects for the day. The page on that pic has the info from here:
https://ssd-api.jpl.nasa.gov/doc/cad.html
- but YouTube is horrible because it won't allow more than 200 characters. It's like mission impossible atm… Anybody can help?