Hi 3ybx,
Your emote "bexM2" has been rejected. Here's the reason an emote approver gave:
Emotes with text letters are not allowed. Use an entire word in one emote or no letters at all.
After you fix the problem(s) specified above, you can re-upload the fixed emote at https://manage.betterttv.net/emotes/new. Please make sure that your emote upload obeys the rules listed on the right side of the upload page.
If you disagree with the rejection reason or feel we mistakenly rejected your emote, you can upload it again and make your case in the "Justification" box when uploading.
Regards,
The BetterTTV Team
Seriously? The approver seems like he didn't even research anything about the emote. In fact, I don't think he even looked at the emote at all. The emote in question:
Yet you've approved low-effort emotes such as: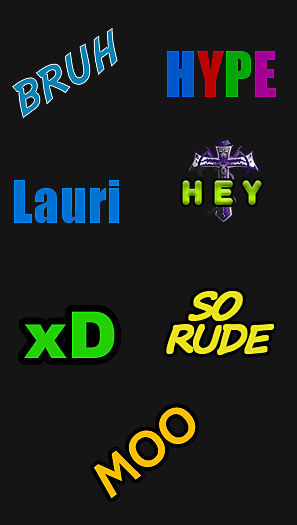 In fact, one of the more popular BetterTTV emotes is just plain text saying "NICE MEME".
If the approver had even looked at the emote, he would have recognized it is a Hunter from the Left4Dead series being shoved (IE. M2'd or Mouse2'd) off a survivor. I had a few other streamers who were looking forward to this emote because they found it hilarious and definite Left4Dead meme material.
There was another emote as well that said "GG" and had the steam logo in it. This was rejected for having copywritten material in it. Except… how is this fake version that is intentionally different no better than the amount of pokemon/anime characters that are all copy written on the emote list?
Are you seriously telling me that the people who made those other emotes of pokemon or anime contacted japanese companies such as Nintendo to get their written consent to input their copy-paste imagery into your website? At least mine was made by hand, and made to look intentionally different.
Sorry I couldn't put direct links, but your anti-spam features prevent me from posting images/links as I'm a new user.
Now I'm going to have to wait 3-4 whole days again just to get any kind of "review". Your system is needlessly slow, and I'm honestly wondering if you intentionally have it that way to encourage users to buy 4.99/mo package. At the very least your system should allow an "appeal" process that lets people skip to the front of the line offering their rebuttle. We've already waiting over 72 hours.