чтобы участвовали подписчики и модеры
Hey @doberfast!
We offer support in English-only, please use a translator such as Google Translate for example.
When you open the giveaway tab, all the user categories highlighted in blue are eligible, to add one simply click on it, do the same to remove one.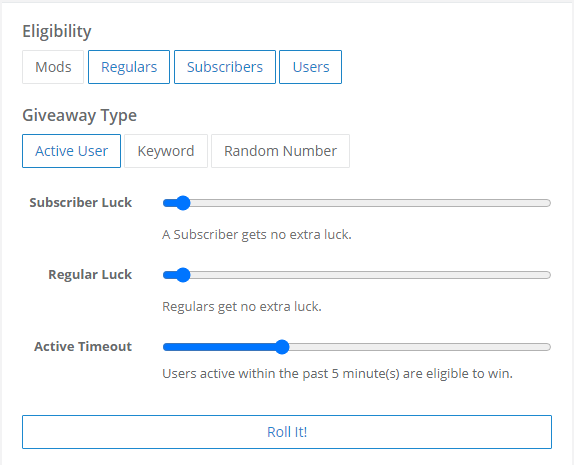 This topic was automatically closed 14 days after the last reply. New replies are no longer allowed.