When I add song to queue using "+ Request Song" button it's dublicates. But it disappear when reload page.

What browser and O/S? Did you try clearing your cookies and cache?
Windows 10, Firefox 48.0
Clear cache and cookies, same problem.
Video of reproducing bug:

Does this issue occur on other browsers, like Chrome or Edge? We had previously fixed this same issue, so I'm fairly positive you're on a cached version of the page.
Make sure when you clear your cookies and cache that you're selecting exactly the same as below (Everything + Cache + Cookies).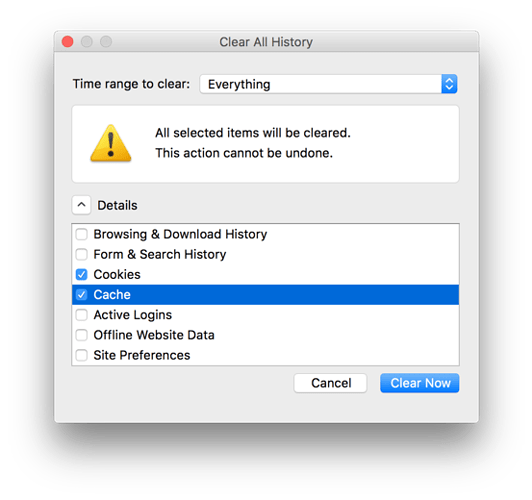 Just test on Chrome. Same issue but a bit different: it dublicate every second request…
Clearing cache doesn't help.
We've identified the bug and have released a fix. Please clear your cache again and let us know if it's still happening for you.
Fixed. Thanks you so much!
This topic was automatically closed 14 days after the last reply. New replies are no longer allowed.