Hello there. I am trying to let nightbot manage (twitch and) discord. The second I add nightbot to discord by clicking "join server" I have no server listed as you can see on the screenshot below.
I am owner of the discord server and have all permissions. however, when I give the "@everyone" group the "manage server" permission the server shows up.
But from the screenshot below it's obvious I have all permissions already by default, owner role or not.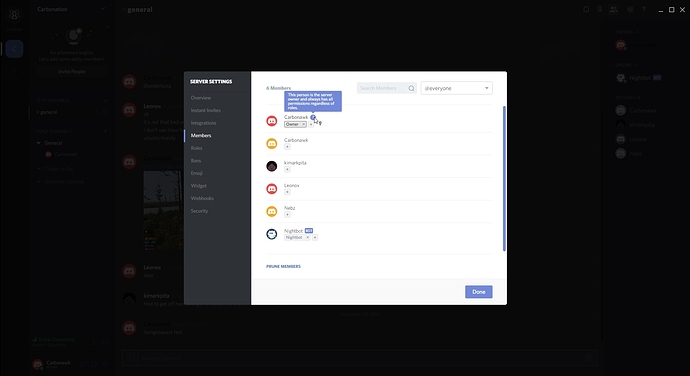 While I see nightbot online, I don't see any server listed in my dashboard.
Am I doing something wrong?