Hi,
I've gotten my first channel emote approved and I can see it in my emote list in the BTTV Channel tab https://i.imgur.com/MnLsjTH.png
but I can't see it in the emote menu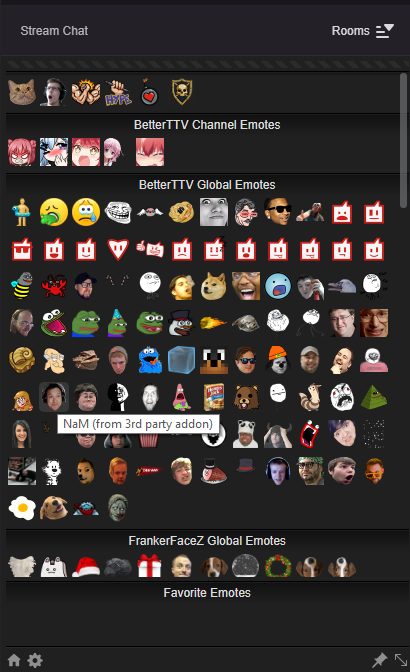 I can see the shared emotes I've chosen - as shown in the previous image - just not the one I made and uploaded myself.
I've tried clearing the cache and cookies and refreshing Chrome after that, but that doesn't seem to fix the problem.
Any ideas?